This list shows FUTURE EVENTS only. To see past events, visit our Events Archive.
Filter events by choosing a Category, Location, or Month (or a combination) below, then clicking on the "Click to Filter Events" button:
Category                            Location                                                                   Month


List of Events
Click on an individual event to see map location with full venue address, phone, and website information.
---
Chapter Picnic
Category: (Akron AGO event)
Sunday, Jun 4, 2017 — 4:00 pm
Forest Lodge Community Center (See more venue info or get directions)
260 Greenwood Ave, Akron
Bring a lawn chair to sit outside, and a side dish or dessert to share. Meat, beverages, and paper products will be provided. If inclement weather, picnic will be held indoors.
---
Touring Choir of St. Peter's, Charlotte
Category: (choral concert)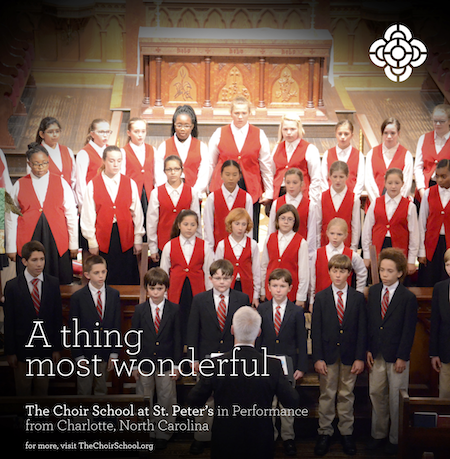 Friday, Jun 16, 2017 — 7:30 pm
St Paul's Episcopal (Akron) (See more venue info or get directions)
1361 W Market St, Akron
Over 50 boys and girls (ages 9–18) from The Choir School at St. Peter's Episcopal Church in Charlotte will present a concert (free admission) at St. Paul's. Under the direction of Ben Outen, Artistic Director, the concert will feature both sacred and secular selections, including Pergolesi's "Stabat Mater", John Ireland's "Ex ore innocentium," and the spiritual, "Music down in my soul." Elizabeth Lenti is the Assistant Director of the choirs of The Choir School.
Now in its 24th season, The Choir School is an auditioned community choir dedicated to helping young musicians explore, achieve, develop, and mature against the backdrop of a world-class music education. St. Peter's choristers come from every background and neighborhoods all across the Charlotte region.
The school's annual summer tour gives choristers the opportunity to grow as musicians and gain cultural awareness, confidence, and a sense of independence. Past tours have included performances in Chicago, Boston, New Orleans, New York, Canada and Great Britain.  In July 2019 the MasterSingers of The Choir School will serve as Choir in Residence at Durham Cathedral in Durham, England.

More information about The Choir School can be found at: www.TheChoirSchool.org.
---