Saturday, Dec 2, 2017 — 6:30 pm
«other» | Add this event to your calendar: ICAL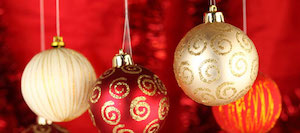 St Sebastian RC (Akron)
476 Mull Ave, Akron
Event will be held in Zwisler Hall.
Featuring Music Ministry, Academy, School, and Parishioners in Christmas Vignettes.
Soup, salad, and desserts
Ticket price – $5.00
Start the holiday season with this evening of food, fellowship and Holiday music of the fun variety! Santa will be around, along with silent monks and possible some singing nuns, to name a few!